Trial Instructional Flights
If you would like to experience the thrill and awesome views of flying in a recreational aircraft – you can! As an authorised flight training facility, Caboolture Flight School can arrange a Trial Instructional Flight (TIF) to see what it is all about. The experience starts with showing you around the aircraft, explaining how the controls work and what to expect from your flight. After a few formalities, we will fit you out with a flying suit, helmet, and headsets (so we can talk in the air without shouting) and get ready for departure.
On take-off, you will be surprised how little runway these aircraft actually use and how quickly they climb before we head towards Bribie Island with spectacular views of the Moreton Bay islands and as far as Brisbane CBD and the Sunshine Coast. Flying along the coast of Bribie Island, we often observe various kinds of sea life such as dolphins, turtles, and sharks. Depending on the flight duration, we may head inland and fly to the Glasshouse Mountains to see if anyone is climbing to the top – our views are a lot better than theirs (and with much less exertion!) Finally, we return to the airfield for a "full-stop" landing.
During the flight, your instructor will demonstrate just how easy it is to use the controls to operate the aircraft and you will also have the opportunity to have a go at flying yourself. There will also be plenty of time for you to admire the spectacular scenery and take photos should you wish.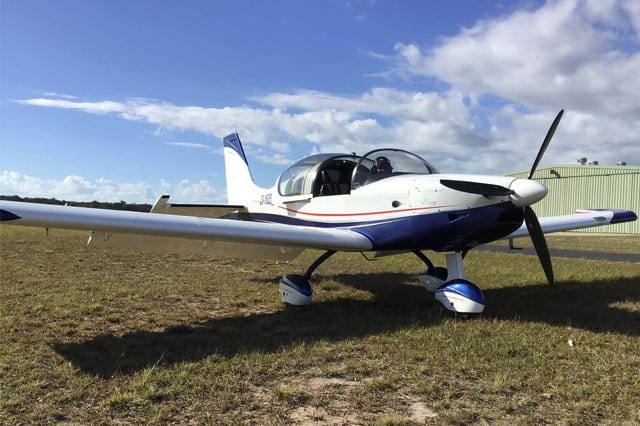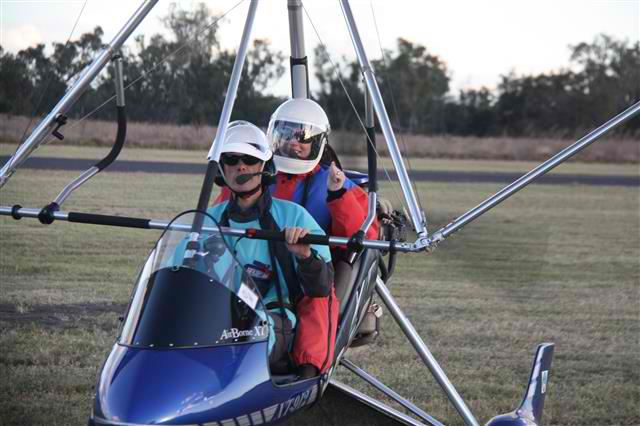 Prices
| | |
| --- | --- |
| Trial Instructional Flight (60 mins in Trike) | $250 |
| Trial Instructional Flight (60 mins in Sling) | $280 |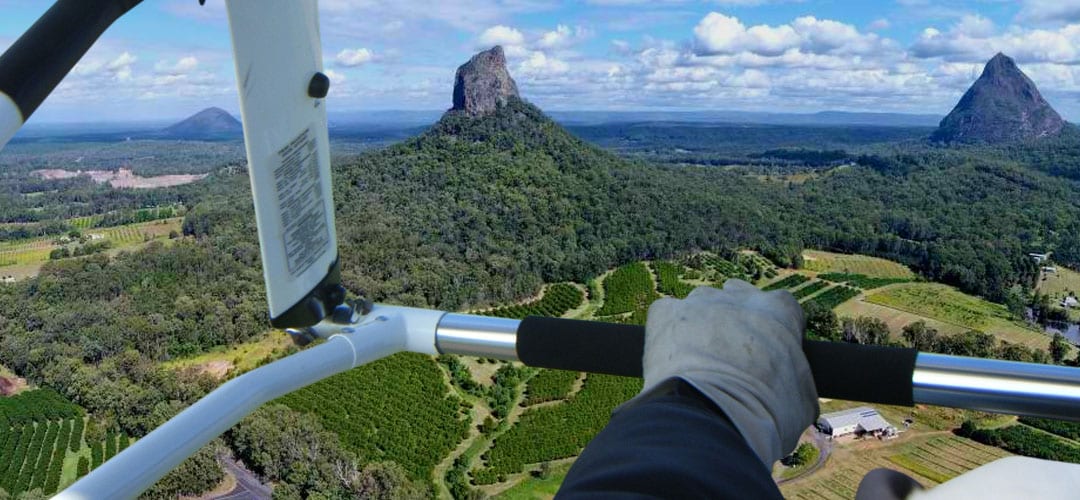 What is a "TIF"?
Glasshouse Mountains aerial view from trike
It won't have escaped your notice that recreational aircraft are not like airliners – some are not even much like small single-engine conventional aircraft. Hence there are some differences from other flights you may have taken.
The rules which govern recreational aircraft prevent us (quite rightly) from carrying fare-paying passengers. This means you can't pay us (or anybody else operating recreational aircraft) to just take you for a "joy flight". The only commercial activity (I.e. where money changes hands) which is permitted in these aircraft is instruction and your TIF is the first lesson should you decide to continue your training.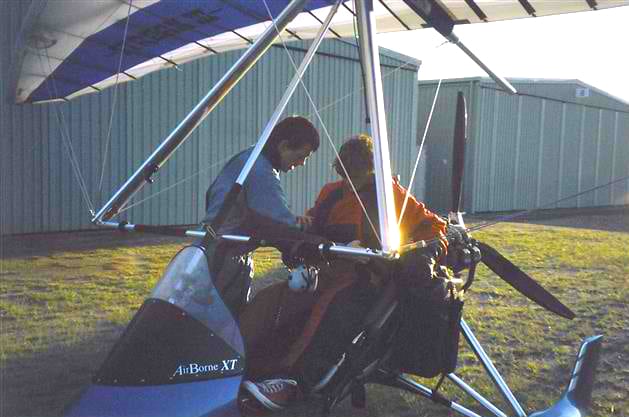 Weight
Our trike aircraft are small and have limits on how much weight they can carry. Please contact us before booking if over 100kg.
Weather
Unfortunately we can't control the weather and, as safety is our top priority, we cannot guarantee being able to fly on the day of your booking. Whenever possible, we will contact you the previous day to avoid a wasted journey but sometimes the forecasters just get it wrong. If the flight is cancelled, we will of course reschedule it for the first mutually convenient opportunity. The weather might also affect the route which we are able to fly.
Visitors
Visitors are welcome to come and observe the briefing and takeoff but we operate from an active airfield so must remain in the designated locations. Children must be supervised at all times and pets must be restrained (unfortunately the local kangaroos don't follow this rule!)
Photos / Videos
You are welcome to bring a small camera or "GoPro" type video camera on the flight. If your flight is in one of four open cockpit aircraft, these must be able to be attached to a lanyard to ensure they cannot be dropped from the aircraft and/or go through the propeller.
What to wear
"Sensible" outdoor clothing is ideal – enclosed footwear required, please.
How to pay
All flights must be paid for after landing. We accept cash or gift vouchers on the day.
The nearest ATM is at "Out of the Blue" Seafood, 6/105 Lear Jet Drive (a couple of minutes drive from the airfield).
If you use mobile banking, an EFT post-flight is acceptable.